Allow me to introduce myself! I am Karl Landrus. My speciality is fabricating custom built aluminum swingarms and fuel tanks for motocross racing. I have personally built over 2000 custom swingarms. My craftsmanship is well grounded in experience, with over 40 years spent in custom metal fabrication.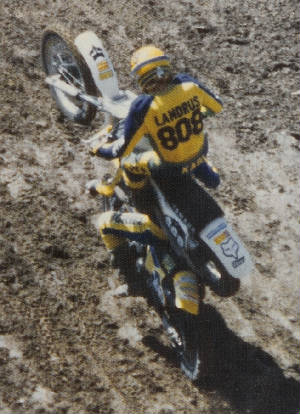 1980 Saddleback 125/250 AMA National Race
This is me landing on top a guy. It was an uphill double jump at Saddleback Park named the "Magoo Double" after the late Danny Chandler. The rider under me changed lanes in the middle of the Jump after I had commited to the outside line.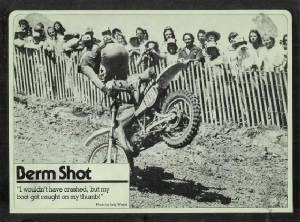 I alway wanted to be on the cover of Motocross Action Magazine. The best I could do was the back page two months in a row! Also a pic of the first KLP tank I ever made. August and July 1980 MXA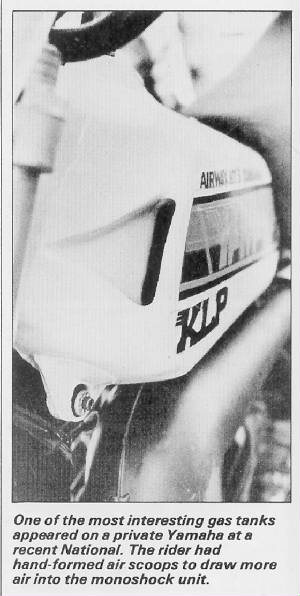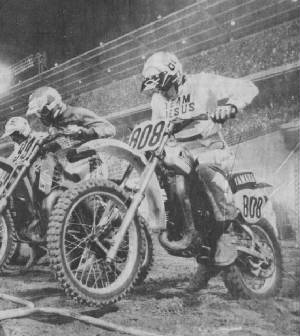 Here is a pic of me @ the 1982 Anehiem Super Cross. Donny Hanson Won that night on a Half Million Dollar Works Honda. I got my picture on the sports page of the local news paper the next day supporting my Team Jesus Colors.